ALICE FROM SWITZERLAND
W Filmproductions is excited to co-produce Swiss Director Timo von Gunten's new feature film Alice from Switzerland, which is currently in development. Timo just received an Oscar nomination for his short film La femme et le TGV starring Jane Birkin.
Timo Von Gunten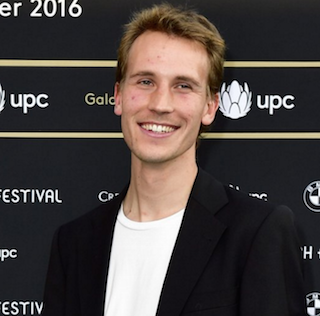 Born 1989 in Zurich, Timo von Gunten is a self-taught filmmaker. His creative childhood has helped him find his approach to the cinematic world. After some practical experience on film sets in his early 20s, he committed to writing and directing numerous short films and one feature, premiering at international festivals such as Locarno, Zurich, Sofia, Max Ophüls Preis etc. In 2005 he created his own production company label, BMC Films. With his most recent work LA FEMME ET LE TGV, starring Jane Birkin, he has been nominated for an Academy Award®.
2016 La femme et le TGV
2016 Le Voyageur
2014 Mosquito
2013 Eastern Winds
2012 Poupée
2012 Die grosse Liebe
2011 Monsieur Du Lit
2011 Acht Blumen